Introduction
When EA games pulled the plug from the GameSpy masterservers, they left no means of connecting to other people over the internet to play with, thereby killing the online multiplayer functionality.
This program was created in order to revive the multiplayer functionality in RT3, which for me, was always fun to play with friends.
Due to reverse engineering the program and decoding the multiplayer protocol, I was able to set up a custom master server for people to connect with.
In order to connect to this server you have to download the RT3Multiplayer client, which will let you play online again!
The Client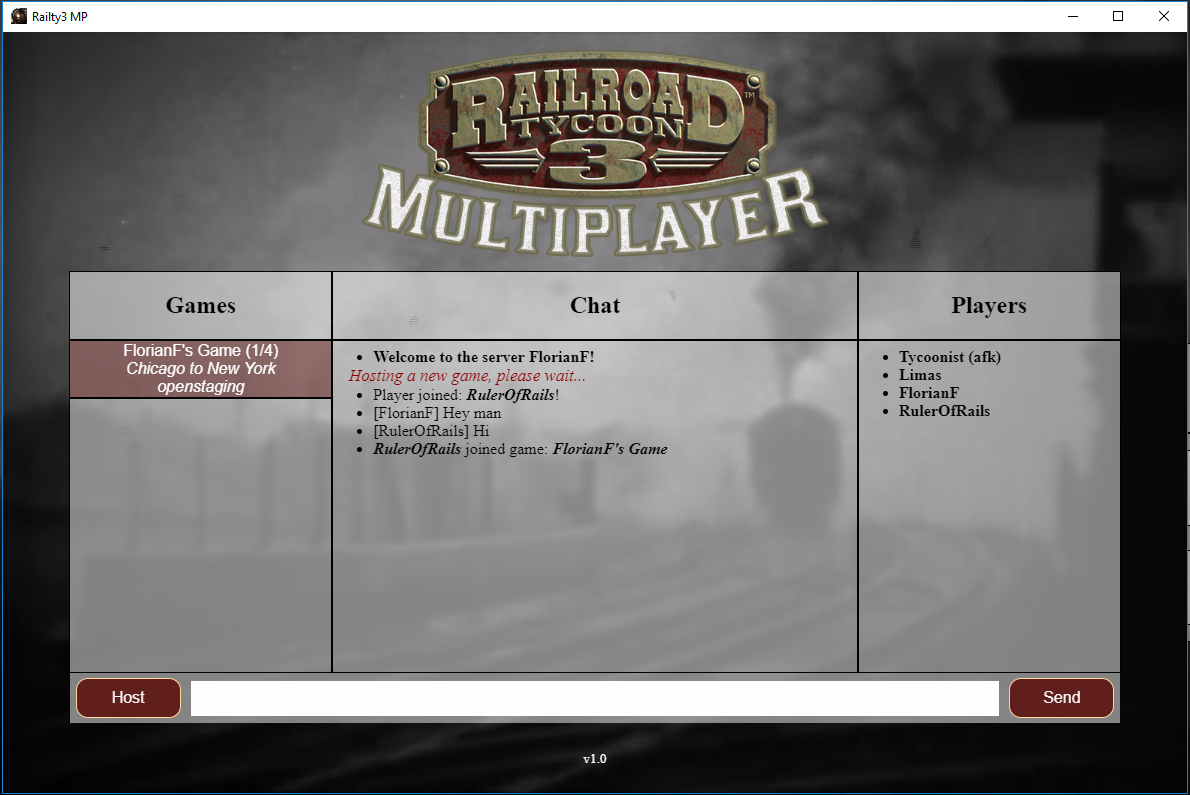 Instructions
Run the installer and proceed installing the program.
When finished the program should start (this will prompt for admin rights, which is needed in order to write the modified exe to your RT3 folder; don't worry it will use it's own EXE file, so none of your mods/patches/edits will be overwritten in the process).
If you want to host, make sure you have your UDP port 9000 opened in your router/modem settings (Instructions how to: Opening Ports Guide.
It has been designed to work both on LAN and on online mode (due to the EXE modifications), just make sure you have your Railroad Tycoon 3 installed anywhere in C:/Program Files (x86), note: Steam and GOG work as well).
Remarks